Graphic Novels for High School Graduates & New Adults
Summer is here and you are looking for something to read. Panels, a Riot New Media site dedicated to all things comics, shared their list of recommended graphic novels for high school graduates and new adults. Have no fear; HCPL owns them for your borrowing and reading pleasure.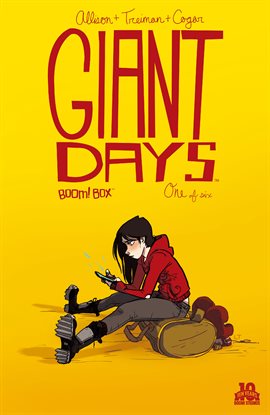 Batgirl. Volume 1, Batgirl of Burnside by Cameron Stewart
*Between Gears by Natalie Nourigat
Giant Days by John Allison & others. (Title available in Hoopla only)
*Little Fish: a memoir from a different kind of year by Ramsey Beyer
Persepolis by Marjane Satrapi
Seconds by Bryan Lee O'Malley
The Unbeatable Squirrel Girl. Vol. 1, Squirrel power by Ryan North & others.
So, get to reading and don't forget to participate in our Summer Reading Rrogram! Remember listening to podcasts counts as reading, too. If you're a mega fan of all things comics, check out Panels' podcasts.
* denotes honorable mention