Historical Fiction Rocks!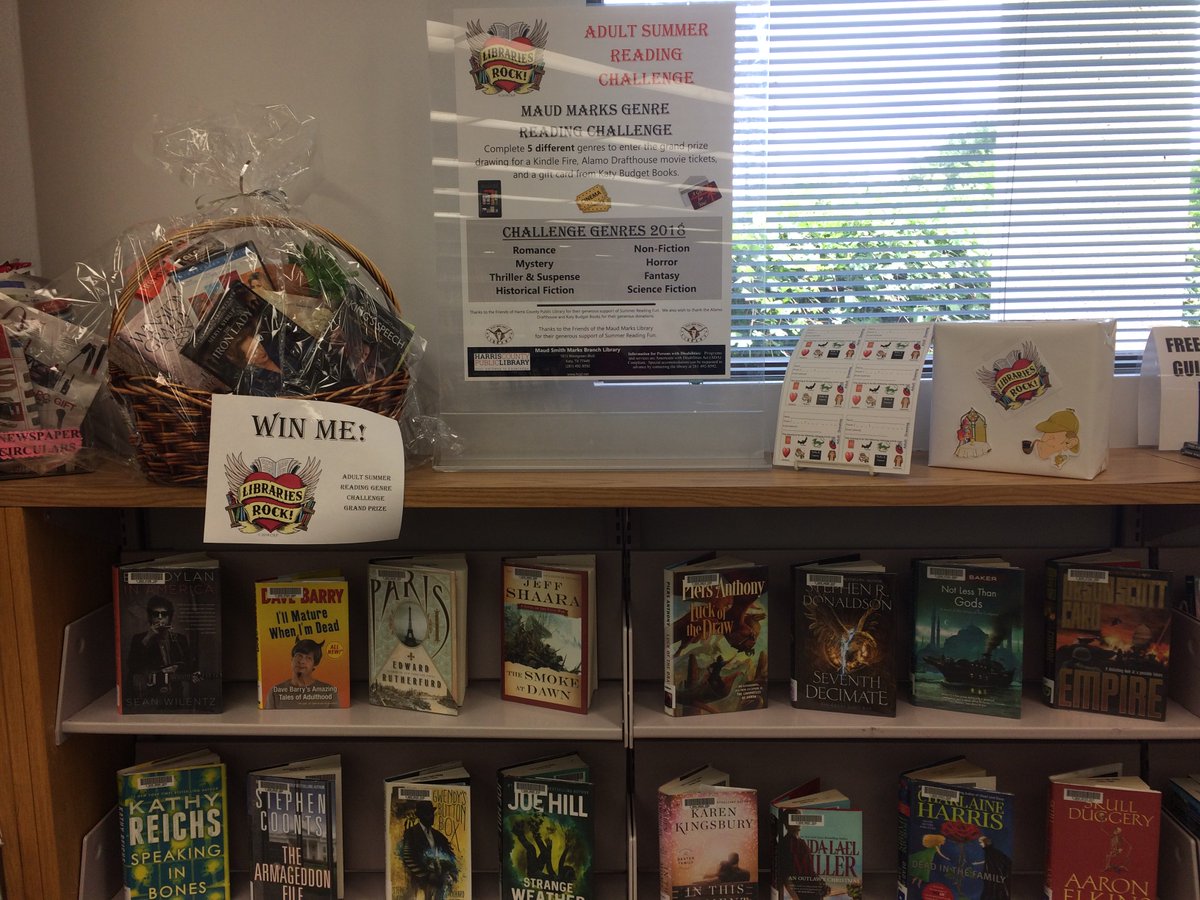 The Genre Challenge Has Returned at the Maud Marks Library for Summer 2018. The way this works, you read books in different genres and then turn in slips to be entered in for drawing for various gift baskets. If you read 5 different genres over the summer, you will receive an entry for the grand prize basket. This basket includes a Kindle Fire, a $25 gift certificate to Katy Budget Books, and 4 tickets to the Alamo DraftHouse movie theatre.
This week, we are going to start off by talking about Historical Fiction. Historical fiction novels are set in the past, before the author's lifetime or experience. Many readers turn to historical fiction to understand history from the inside so accuracy is key. These books take readers back to a clearly constructed time and place, peopled with characters who act appropriately for their time. The goal of historical fiction is to bring history to life in novel form.
Are you interested in completing the Historical Genre Challenge? Try one of these authors:
Ken Follett Geraldine Brooks Bernard Cornwell Philippa Gregory Jacqueline Winspear
If none of these authors appeal to you, come on in. We'd love to help you find YOUR historical novel.