It's a Universe of Romance!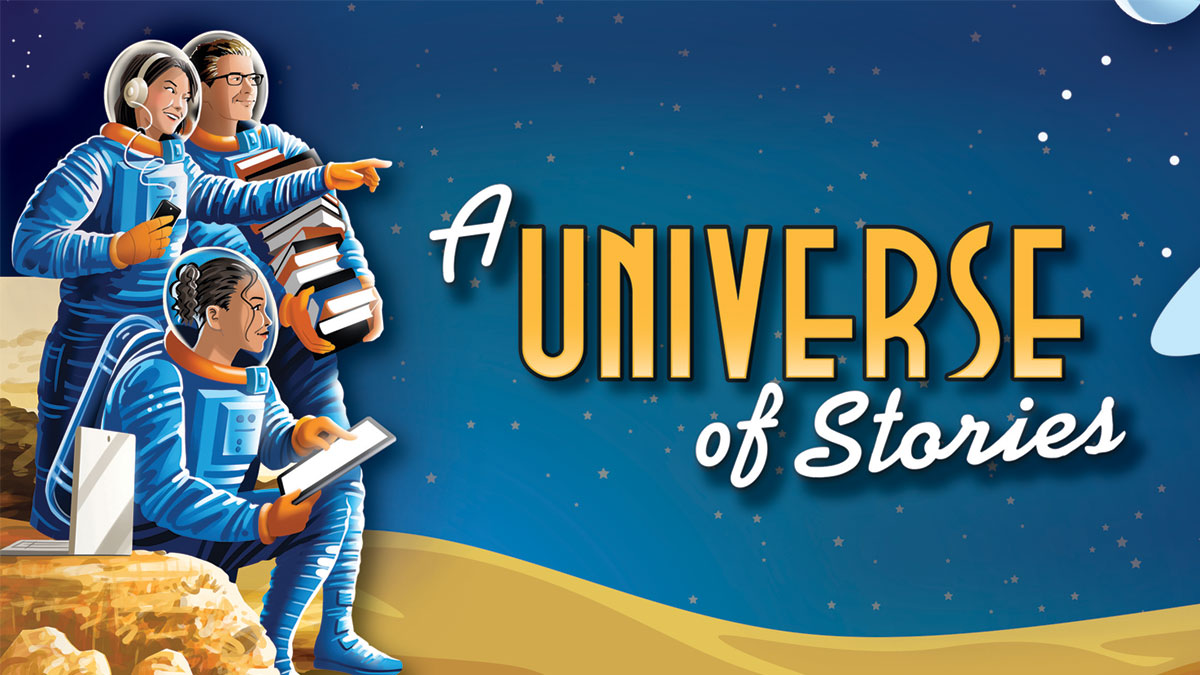 Summer has kicked into full gear and so has the Maud Marks Summer Genre Challenge. Everytime you read a book in certain genres you can enter to win a basket of books in that genre. If you read in 5 different genres, you get an entry to win our grand prize basket which includes a Kindle Fire, a gift card to Katy Budget Books, and 4 tickets to the Alamo Drafthouse.
This week we are looking at romances. The primary appeal of Romances is to the emotions. Readers feel an emotional link with the protagonists and are invested in the satisfactory outcome of their story. Characters may be stereotypes -- bright, independent heroines pitted against strong, dangerous heroes -- but readers expect this and find satisfaction. Authors may experiment with characters, settings, and story lines, but the happy ending is sacrosanct. Readers don't want surprises at the end!
Ready to read a romance? Try Brenda Novak, Diana Gabaldon, Melody Carson, JR Ward, or Karen Robards.
This summer explore the Universe of Stories!