LH7 and the Maud Smith Marks Library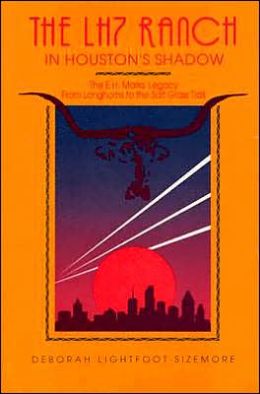 The Maud Smith Marks Library was named after the wife of Emil Henry Marks, whose father was a Prussian immigrant, born as their ship docked in Galveston. Emil Marks established the LH7 Ranch, named after the seven members in his family. He and Maud May Smith began ranching on 640 acres in the Barker prairie east of Addicks. To read more about the ranch check out the book titled The LH7 Ranch in Houston's Shadow by Deborah Lightfoot Sizemore.
Maud Smith Marks wanted to bring books to the children of west Houston, so in the 1920's she in conjunction with Harris County brought books out to Barker. She operated a small county library to make sure that the children of west Houston had lots of reading material. The Maud Smith Marks Library opened in 1993, and provides reading materials and more for a diverse and growing community.