September 25, 2016-October 1, 2016 is Banned and Challenged Books Week.
It is no surprise that many of these titles are well loved by many, and have been made into great films. This list includes classic literature, children's books and contemporary fiction titles. Treat yourself to a movie based on a banned or challenged book today!
There are many more movies based on banned books. Which one is your favorite?

The Great Gatsby [2] In 1920s Long Island, a mysterious American millionaire's efforts to recapture the sweetheart of his youth result in tragedy. There are two great versions of this film. One released in 2013, starring Leonardo DiCaprio and Carey Mulligan, and one released in 1974, starring Robert Redford and Mia Farrow.
Of Mice and Men [4] Details the interesting relationship between two migrant workers in the classic Depression era title. This version stars Gary Sinise and John Malkovich. We have this title available on DVD or Hoopla. [5]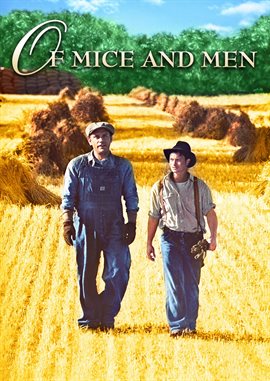 [6]

The Perks of Being a Wall Flower [7] Stephen Chbosky's tale of a shy freshman who meets two outgoing seniors and his life is changed forever.
[7]
The Adventures of Huckleberry Finn [8] Huckleberry Finn and Jim, a slave, get into a few adventures in this movie. There are two versions available for your viewing pleasure, one from 1960 and one from 1993 starring a young Elijah Wood.
[8]
[8]
To Kill a Mockingbird [9] In a racially divided Alabama town in the 1930s,lawyer Atticus Finch, played by Gregory Peck agrees to defend a young black man accused of raping a white woman, teaching his children valuable lessons about prejudice and empathy.
[9]

Beloved [10] A strange girl named "Beloved" is taken in by Sethe & Denver and then strange things start to happen. Stars Danny Glover and Oprah Winfrey.
[10]

Bridge to Terabithia [11] Two friends create a fantasy land called Terabithia, which helps one cope with tragedy later on.
[12]

Bless Me, [13]Ultima [14] [14] In New Mexico in the time of WWII, a young man goes to an aged medicine woman and forms a relationship which helps him challenge the fight amid the good and the evil that storms through his village.
[15]


Slaughterhouse-Five [16] Billy Pilgrim has come unstuck in time and jumps back and forth in his life with no control over where he is going next. Sometimes he is in his home on Cape Cod, sometimes he is deep in World War II Europe and sometimes he is on the planet Tralfamadore. In the end he learns he must concentrate on the good things and ignore the bad in life.
[16]

Animal Farm [17] A group of farm animals successfully revolt against their cruel human owner, only to be enslaved anew by the unscrupulous pig Napoleon, whose slogan is "all animals are equal but some animals more equal than others."
[17]


A Separate Peace [18]As World War II rages overseas, the prestigious Devon prep school holds a summer session for boys trying to graduate before they are drafted.
[18]

In Cold Blood [19] A hard hitting docu-drama about two ex-cons who ruthlessly murder a Kansas family in 1959 in order to steal their non-existent stash of money. Based on the novel by Truman Capote.
[19]

The Lord of the Flies [20] Adaptation of William Golding's novel about a group of English boys who are stranded on an uninhabited island when the plane that is evacuating them from a war-threatened England crashlands. Without adult control, the boys regress to savagery.
[21]

All the King's Men [22] Set in the Depression, following the life of a young farm boy who turns from an honest political hopeful to a powerful but corrupt governor. Two versions are available, one released in 1949 and one released in 2006, starring Sean Penn, Jude Law and Kate Winslet.

One Flew Over the Cuckoo's Nest [24] tells the adventures of a free-spirited mental ward inmate whose rebelliousness pits him against the repressive head nurse, and whose charm wins him the loyalty of his fellow inmates.
[25]

Blood and Chocolate [26]Having fallen for a human boy, a beautiful teenage werewolf must battle both her packmates and the fear of the townspeople to decide where she belongs and with whom.This title is available on Hoopla. [27]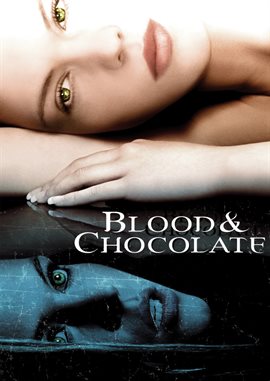 [28]
The Lovely Bones [29] When 14-year-old Susie Salmon was murdered, she left her unfinished life behind. Now from her place in a strange but beautiful in-between world, she must help her father catch her killer and protect her family before she can finally move on.
[29]

The House of the Spirits [30] Esteban works hard and eventually gets enough money to buy a hacienda and become a local patriarch. He becomes very conservative and is feared by his workers.
[31]

A Time to Kill [32] A small-town lawyer is hired to defend an African American man who is accused of killing the white men who raped his young daughter.
[32]

Harry Potter series [33] Any of the Harry Potter movies would fall into this category.

Cujo [40] In rural Maine, a married couple struggle to repair their crumbling marriage, while their young son befriends the hulking, but lovable St. Bernard owned by the town's mechanic. With her husband out of town, she and her son take their decrepit car for repairs at the mechanic's remote farmhouse. As the aging Pinto sputters, stops and dies, Cujo appears. The once docile dog has undergone a hideous transformation, and has become a demonic, impeccable killer possessed of an almost supernatural strength.
[40]