Sam Wu is not afraid of the dark
Katie & Kevin Tsang ; illustrated by Nathan Reed.
Summary
"I'm Sam Wu and there is not even the slightest possibility that I might be afraid of the dark. At all. EVER. But when I went camping in the woods with my best friend Bernard (at nighttime and everything!) I figured it would only be sensible to: 1) Light a campfire to deter Great Big Grizzly Bears/Attacking Aliens/Zombie Werewolves 2) Stay awake ALL night to make sure it works. Nooooo problem. Really!"--Page [4] of cover.
Availability by Location
Cy-Fair Library
Available
Shelf Location
HCPL Juv Fiction
HCPL Bush Cypress Creek
Available
Shelf Location
HCPL Juv Fiction
HCPL Bush Cypress Creek
Available
Shelf Location
HCPL Juv Fiction
HCPL Freeman
Not Available
Shelf Location
HCPL Juv Fiction
HCPL Kingwood Branch
Available
Shelf Location
HCPL Juv Fiction
HCPL Maud Marks
Available
Shelf Location
HCPL Juv Fiction
HCPL Northwest
Not Available
Shelf Location
HCPL Juv Fiction
Tomball Library
Available
Shelf Location
HCPL Juv Fiction
Other Titles in this Series
See All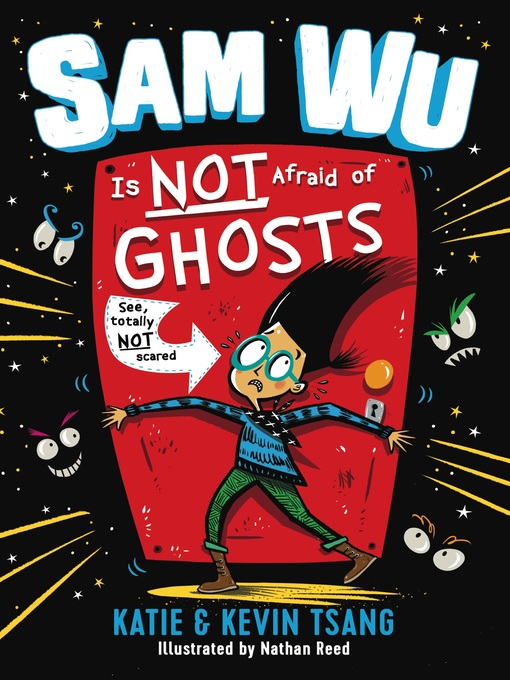 eBook
Not Available
eBook
Available